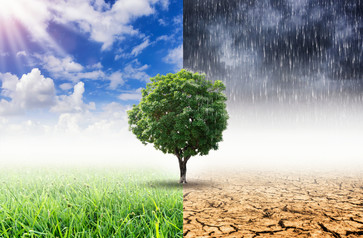 This event has now concluded. Watch the video of the event here, or read CEIPA's report and conclusions.
The first in a series of events discussing the EU Green Deal and Climate Change.
This event will aim at identifying and discussing the main issues and challenges in making the European Green Deal initiative a reality and success.
Centre for European and International Policy Action
Agenda for the upcoming Zoom Video Conference
"The EU Green Deal, Our Engine for Recovery – Europe on the Path Towards a Greenhouse Gas-Free Society"
9th June 2020
From 2.30pm to 5pm CET
 Are political decision makers and industry leaders determined to transform Europe into a carbon neutral and prosperous economy?
Will the European Union's Green Deal initiative succeed in making Europe the first greenhouse gas-free continent?
Will the Green Deal initiative create sustainable synergies between politics, industry and society in order to effectively mitigate climate change?
Register here to participate and discuss the issues involved with policy makers, industry leaders, researchers and journalists.
More information on the topics for discussion can be found on our website, here.
Opening and welcome address: Ambassador (Hon.) Denise De Hauwere, President of CEIPA
Speakers in alphabetical order:
Guy Bultynck, President, Chamber of Commerce, Industry and Agriculture, BENELUX, Africa, Caribbean, Pacific
Petra De Sutter, MEP, Chairwoman, Committee on Internal Market and Consumer Protection, European Parliament
Christian Egenhofer, Director Energy and Environment, CEPS
Miguel Fonseca, TME Senior Vice-President, People, Technology and Corporate Affairs
Steve Hope, TME General Manager, Environmental Affairs and Corporate Citizenship
Peter Mayer, Director Federal Research and Training Centre for Forests, Natural Hazards and Landscape, Austria
Bruce Ross, Director, Ross and Gordon Consultants, Brussels
Roeland Termote, Journalist, De Standaard, Belgium
Alma Zadic, Federal Minister of Justice, Austria
Moderation: Peter von Bethlenfalvy CEIPA
CEIPA Governing: Ambassador (Hon) Denise De Hauwere, President;  Patsy Sörensen, former MEP, former Vice City Mayor of Antwerp, President PAYOKE; Dominique Foubert, Treasurer CEIPA
CEIPA Executive: Iosif Dascalu – Technical Director, Silvia Lamonaca – Senior Policy Adviser, Jelena von Helldorff – Senior Policy Advisor, Heather Fermor – Policy Adviser, Christiane Holzer – Executive Assistant