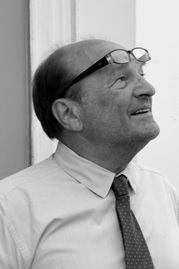 Name: Peter Josef von Bethlenfalvy
Function: Founder and Executive Director
E-mail: peter.von.bethlenfalvy@ceipa.eu
Peter Josef von Bethlenfalvy has a long professional experience of European and international cooperation in the field of migration, foreign and development policies, security and human rights. He recently retired from his position as Director of the International Organization for Migration (IOM) in Germany. He formerly held leading positions at IOM in Brussels, Rome and Vienna. He was the driving force in strengthening the European Union and International stance towards a number of issues such as economic migration, organised crime and trafficking in human beings, democratisation and parliamentary elections as well as humanitarian and emergency aid. He advised and worked closely with a number of EU Presidencies and European Commissioners as well as European Parliamentarians in carrying forward their priorities. His experience and commitment led to numerous policy improvements in the above fields in Europe, and strengthened cooperation between governments, international organisations, civil societies and regions.
Name: Patsy Sörensen
Function: Founder and THB expert
E-mail: patsy.sorensen@ceipa.eu
Patsy Sörensen is founder, past President and Board member of NGO Payoke, a non-governmental organisation focused on assisting victims of human trafficking and investigating organised crime on an international level.  In her former function as Vice Mayor of Antwerp she has introduced a number of reforms facilitating access of citizens to the policy makers and opening the door for fresh initiatives towards equal opportunities and gender balance.
As European Parliamentarian she has introduced a number of new initiatives in the broader field of human rights, judicial prosecution of perpetrators of crime and improved safeguards for victims of human trafficking. Patsy Sörensen was heavily involved in formulating the policies towards EU enlargement and led negotiations with a number of candidate states prior to their membership in the European Union. From her early profession as art teacher to her political career as Vice Mayor of Antwerp and Member of the European Parliament, Patsy Sörensen has demonstrated her full commitment to cooperation with the new EU members States, with ACP countries with the aim of combating organised crime, corruption and creating improved legal protection for victims of injustice and exclusion.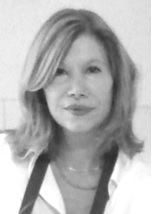 Name: Jelena von Helldorff
Function: Senior Policy Advisor
E-mail: jelena.von.helldorff@ceipa.eu
Jelena von Helldorff is a lawyer specialised in European law and integration and international relations. She has acquired her professional experience by working closely with the EU institutions in the field of migration, justice and home affairs, EU common foreign and security policy, development, human rights and EU global governance. In her capacity as policy advisor, she has worked for IOM in Brussels and Austria on issues related to organised crime, trafficking in human beings, conflict prevention and post-conflict management, human rights and democratisation. She has produced a number of research papers which were used by the European Commission in policy formulation. Jelena is also Vice-President of IFIAS (Institute for International Assistance and Solidarity), an NGO dealing with human rights, with offices in Bonn and Brussels.
Name: Anna Goos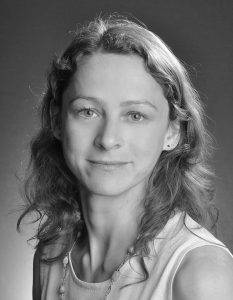 Function: Policy Advisor
E-mail: anna.goos@ceipa.eu
Anna Goos is a migration policy expert with particular focus on the nexus of migration and development, including labour migration, ethical recruitment, and remittances. She has provided migration policy advice to migration policy makers of Georgia and Germany, of Caucasus and West Balkan countries, and was seconded Special Advisor to the German member of the UN Secretary General-founded Global Commission on International Migration (GCIM). She held different positions at IOM and has provided her consultancy services to German and international organisations and institutions (i.a. GIZ, EU Commission). Anna has issued a number of policy documents, the most recent of which being an evidence-based manual on development-oriented circular migration. Thematic geographical coverage includes EU, Balkan and Eastern European Partnership countries, North African countries. As policy advisor, she has represented CEIPA at several UN events and processes, including the 2016 World Humanitarian Summit and the 2017 / 2018 preparatory process on a Global Compact on safe, orderly and regular migration. Currently, Anna is Head of the Regional Office Caucasus and Ukraine, of the German Savings Banks Foundation for international Cooperation.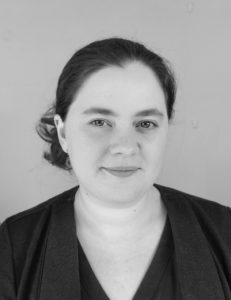 Name: Heather Fermor
Function: Policy Advisor
E-mail: heather.fermor@ceipa.eu
Heather Fermor graduated in 2011 from Bath Spa University in England with a degree in the Study of Religion, Philosophy and Ethics. Her final dissertation was on the effects of human population on climate change. Her continued interest in the subject focuses
on
 climate mitigation
, bio-diversity and
man-made environmental change, as well as the ongoing campaign to #savethecongorainforest. She has worked in housing in both the private and public sectors since 2013. She has been a correspondent of CEIPA and other European think tanks dealing with European and international affairs. As such she developed a number of schemes for improved internet communication  and website management. Currently she is policy adviser of CEIPA focusing on environmental,
health, 
populat
ion and climate issues.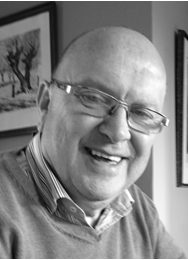 Name: Dominique Foubert
Function: Tresaurer & Webmaster
E-mail: dominique.foubert@ceipa.eu
Dominique Foubert is a graduate in business and finance administration. He started his career in banking and IT, covering the Benelux region in the early 1970s. In the mid-1970s, he was offered the position of IT analyst by the Pfizer pharmaceutical group, where he occupied various functions in IT, materials management and accounting. In the 1990s, he was appointed Controller of Financial Services Europe of this company. In recognition of his capacities in managing international and European financial and budgetary matters, combined with his deep concern for human resources, he became Business Finance director of Pfizer Pharmaceutical Group with overall responsibility in Belgian and Luxemburg for business finance, budget, internal control and taxation affairs. He was then appointed Director of General Services (IT, business finance and human resources) at one of the Belgian plants of Pfizer Global Manufacturing.
Name: Denise De Hauwere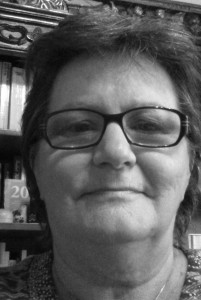 Function: Chairman of the Board
E-mail: denise.dehauwere@ceipa.eu
Ambassador (Hon.) Denise De Hauwere recently retired from the Belgian Ministry of Foreign Affairs after having served in Belgrade (twice), Skopje, Vienna, Santiago de Chile, Jakarta and Madrid. When posted in Brussels she was successively a member of the European Policy team at the ministry, Director for diplomatic and consular personnel, head of the Balkans desk and Director for West and Central Europe and North America. Before joining the Belgian diplomatic corps, she was a European civil servant at the European Commission, working mainly on institutional matters. Before that, she worked in the private sector for McKinsey & Company in Belgium. She has a vast experience in the Balkans and in European affairs.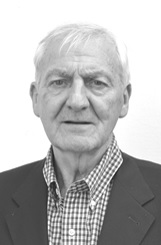 Name: Robert Taylor  (Τ 12 June 2017)
Function: Honorary Vice Chairman
Robert (Bob) Taylor is a founding partner of European Research Associates (ERA), a consultancy advising business and government on issues of European public policy. He has followed at first hand the development of the EU and its institutions over the past 35 years. During this time, he has worked with ERA clients and has also acted as adviser and project manager for the European Commission. He was also a part-time correspondent for the Economist newspaper of London from 1982 to 2000. His particular areas of specialisation are regulatory affairs, communications policy, transport, and the energy/environment interface. He was also active as a project manager for EU technical assistance projects in ACP countries, central and eastern Europe, the Balkans and the Middle East. Prior to setting up ERA he worked for Reuters for 12 years, first as a foreign correspondent and then as a business manager.